When he's not fishing, Michael Rischer is writing about fishing, talking about fishing, and researching river levels and fish counts. As an ambassador of kayak fishing, his utmost goal is to spread his knowledge and passion for fishing from a kayak.  Keep checking back for upcoming dates, channels, and websites where you can find him.
ESPN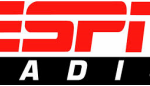 I was recently invited to ESPN Radio Seattle's Outdoor Line to discuss the upcoming Spring Chinook fishery. I always love when I get to share my experiences kayak fishing for these huge Spring Chinook.
Interview on Outdoor GPS for PNWSS
Outdoor GPS called me to discuss all the kayak fishing activities going on this year at the Pacific Northwest Sportsmen's Show at the Portland Expo Center.
It was a long week for me bouncing between working shifts at the Daiwa booth, Next Adventure Booth, Yakima Bait booth, and KoneZone booth, and doing daily seminars on kayak angling. This year was by far the biggest and best show I've ever seen.
Thanks to Comcast Sportsnet and Outdoor GPS for having me on the show to discuss.
Northwest Wild Country: NBC Seattle
Invited into the NBC Seattle studio on Saturday for an interview on Northwest Wild Country as part of their "All-Star" episode. What an honor it was to be included in the episode with local Northwest favorites Buzz Ramsey, Scott Haugen, Del Stephens, and Cody Herman to name a few.
Host Joel Shangle, co-hosts Bill Herzog, Duane Inglin & Andy Shanks took great care to make us all feel right at home on air. Check out my kayak fishing portion of the show below.
Kayak Fishing for Bass with Owin Hayes
I was invited to call into Comcast Sportnets show "Outdoor GPS" last Saturday to discuss kayak fishing as well as the upcoming bass fishing tournament and seminar at Fisherman's Marine and Outdoor.
TV Segment: Kayak Fishing with Cody Herman
I recently did a TV shoot with Comcast Sportsnet Northwest and host Cody Herman on Sturgeon Fishing in Portland Oregon. Check out the video below and watch an 8′ Sturgeon come flying out of the water right in front of our cameraman.
At one point my GPS had us marked at 3.2 MPH going south into one of the shipping yards. Once I finally landed her, she was finished. She came right up to me on the side of my kayak for a couple of pictures while resting next to my kayak in the water, I then pulled her hook out and she slowly swam off into the abyss. What a great experience.
Kayak Fishing with Bethy Rosses
Here's the video that's airing in Oregon and Washington with Bethy Rosses and Comcast Sportsnets Outdoor GPS on a rock fishing adventure a couple of weeks ago.
We had awesome weather in Pacific City, Oregon, and landed some nice fish.
Bethy was the winner of Comcast Sportsnets "Wanted II: Adventure Woman" and won her own TV show called Adrenalin Hunter. She was also featured this year on Master Chef finishing 9th. Bethy's got a game!
Outdoor GPS TV shoot with Hobie Duck Hunting Kayak
Here are some video highlights of a Duck Hunting version of a Hobie Outback on Comcast's Outdoor GPS a few weeks ago. Thanks to Scott Cassels from CasselsWaterfowl.com, for coming down and shooting this at Next Adventure in Portland, OR.
The host, Scott really seems to be interested in these Hobie Kayaks. He's a huge duck hunter and uses these kayaks as platforms for shooting ducks.
Check out this duck hunting kayak with all the bells and whistles.
Hobie Worlds Qualifier Oregon Rockfish Classic
Here's the Hobie Worlds qualifier video segment that's been airing on Comcast Sportsnet Outdoor GPS in Oregon and Washington.
This segment was filmed at the Oregon Rockfish Classic on July 12 in Depoe Bay, Oregon.